Hello, I was trying this new vehicle and is an interesting vehicle with a lot of potential, I know that is in his early stages but right now with not add-ons, not trailers a small fuel tank is dificult to find work for him, there are plenty of trucks that can carry two slots+cranes and with more autonomy.
0n my trials it only last about 10 minutes before the tank empty and yes it is a 8x8 and is dificult to get stuck but his habilities still very limited for the price of the truck, chepear trucks can do the same and better.
It would be interesting if it has more add-ons that can help to speciallice this vehicle in something for example rescue and recovery.
You don't need to model new add-ons(like you can see in some mods), for example you can do a maintenance addon by adding gas barrels, parts boxes and wheels to the current bed model, and with the crane will be the only vehicle capable of maintenance addon+crane.
Maybe you can do diferent combinations like on bed full with lots parts, gas, and wheels and called big maintenance addon, and other bed with less parts, gas, and wheels that only occupy on slot allowing us to still load one slot, something like this is what i'm talking about :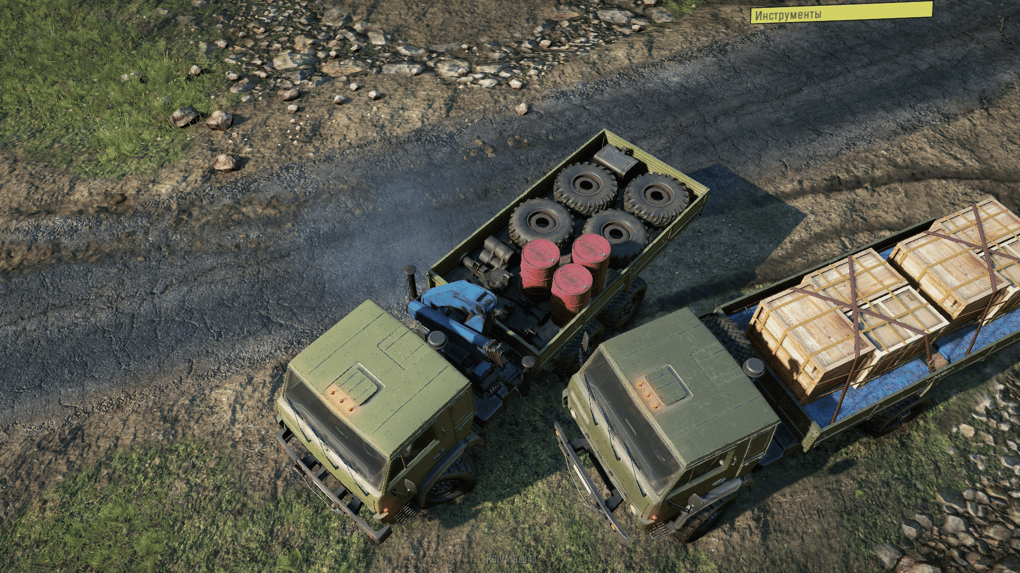 And for the tank or the gas consuption I think it need more gas or less consuption to allow us to run atleast 20min non stop, Trucks can run for longer but for the type of truck that will be i think 20min is well balanced.
And last about the trailers actually we have a scout that can carry truck trailes so my suggestion is allow scout trailers for this truck, (and for the tuz 166, and 108 too
) or not trailers but if you go that way make it atleast the best on something like the superecovery truck or something like that.
Keep improving the game, Greetings