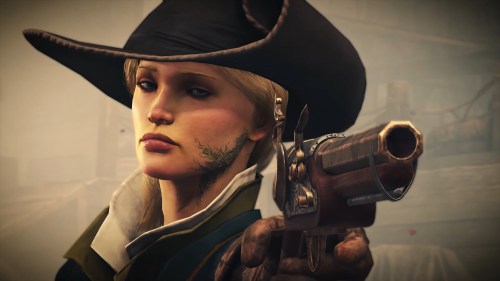 I am not sure if Spider even confirm that is mean De Sardet have disease on his/her body too.

Then we have this guy on story trailer who have this mark too.

And now on cover of webseries ep01, Siora have that mark too!!! (thank @Red-Leader to bring this up)
Is mean Native can be sick by Malichor too? Maybe it can happen if they contact with person who have it long enough. And colonial just misunderstanding that native are immune?
Or maybe Siora and that guy is not pure native???
Maybe Siora will get the malichor from De Sardet if they intimate?! Maybe that include all of character that De Sardet can romance with? This can be interesting twist.