Hello dear Insurgency community!
Up until today I have collected some bugs, whit screenshots to present.
Firstly, an already know bug, but yet not acknowledged:
On the 6 of September an update removed the brown cargo pants. Players who already purchased them lost in this act ~300 currency. While without pants in the menu the character equipped the standard pants ingame. And no pressing "Random" does not fix this, because the item is gone.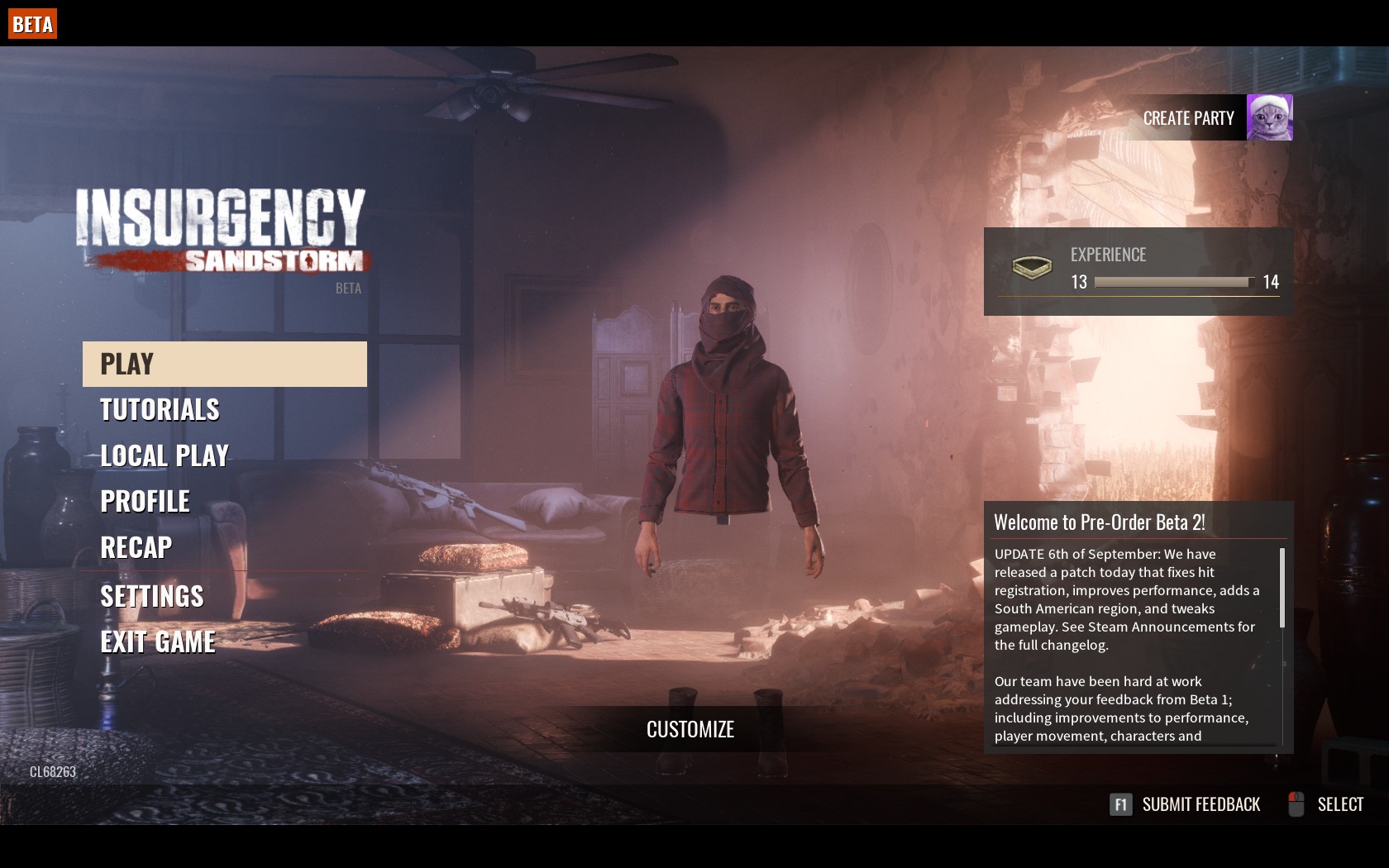 Secondly, a bug most people should have encounter:
As far as I believe this might happen when your game loads in to fast, resulting you character in missing clothing for a short time.
This not only occurs on the gear select, but more importantly ingame, where you are missing hands, arms, or even parts of your gun.
And lastly a cosmetic related bug again:
I was looking for head cosmetics on my security, but when switching to my insurgent the item I recently admired was an option.
Take a look at the side, I was in the Eyewear tab and did not select a sub-category, even though this item is clearly a headpiece. So I went ahead and bought it to try.
Similarly to the cargo pants bug you see it on your menu and gear select, but ingame you were the standard white cloth. I now own the patrol cap for security but can easily redo the bug.
Also, after a game your profile picture gets white.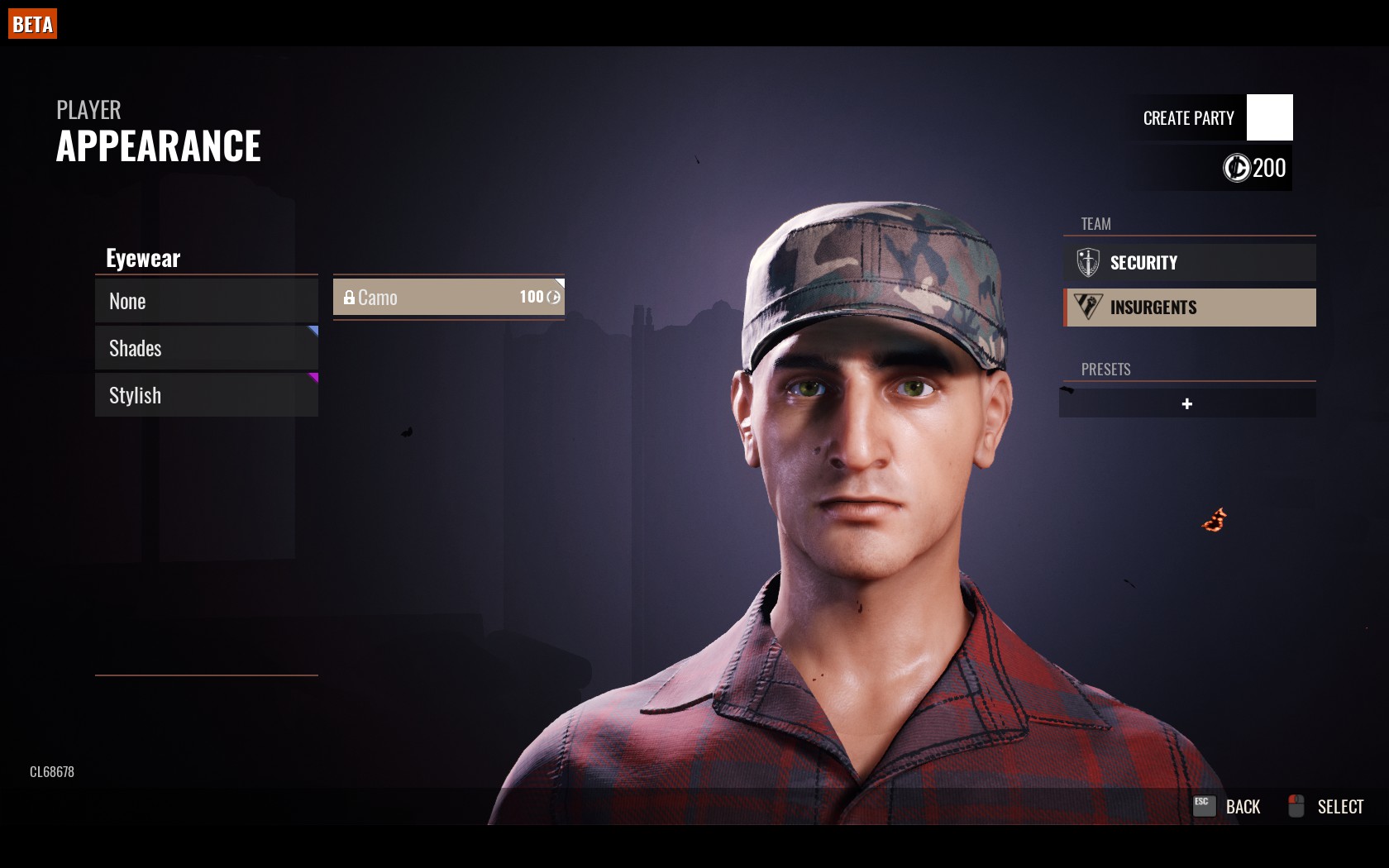 Oh and by the way, here you can see the face of the Insurgents
P.S.:
Because of the cosmetic issues I think it might be a good idea to reset all bought items when the full release comes. A possibility to "reward" betas could be that they keep their level and based on their level they receive the equivalent of money (100 per level).
Thank you for reading!